Imaginary Station: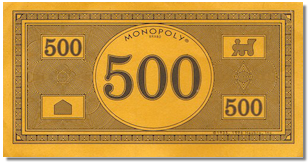 This is how a high-roller rolls.
College costs are on the rise, and you, the poor impoverished college student, needs to find a way to pay for it. Well, here are some sure-fire ways you can pay for college:
1. Strippin' to pay for Law/Medical School
2. Win the lottery
3. Befriend a lonely, rich, old person
4. Find buried treasure
5. Pay with Monopoly money. They'll never know the difference.